Maria Leonor "Leni" Santo Tomas Robredo, born April 23, 1965 is a Filipino lawyer and social activist who is the 14th and current Vice President of the Philippines. Running under the Liberal Party, Robredo won the vice-presidency contest in the May 9, 2016 election, as confirmed and proclaimed by the official Congressional count of May 25–27, with 14,418,817 votes (35.11% of the votes), narrowly defeating Senator Bongbong Marcos by 263,473 votes.
She is the second woman to serve as Vice President after Gloria Macapagal Arroyo and the first Vice President from Bicol.
Robredo first came to public attention in 2012 after the death of her husband, Interior Secretary Jesse Robredo, in the 2012 Philippine Piper Seneca crash off the coast of Masbate Island. Prior to the accident, her involvement in public life was as a lawyer and social activist. After this, she ran in the 2013 general election and won as the representative of Camarines Sur's Third District to the Philippine House of Representatives for the 16th Congress, a post she held until her inauguration as Vice President on June 30, 2016.
Here are some examples of where one might find more information on the Philippines:
---
Early life and education
Maria Leonor Santo Tomas Gerona was born on April 23, 1964 in Naga, Camarines Sur, Philippines. She was the first of three children born to retired Naga City Regional Trial Court Judge Antonio Gerona and Salvacion Sto. Tomas.
Gerona was educated at the Universidad de Sta. Isabel in Naga City, graduating from elementary school in 1978, and from high school in 1982. She then graduated with a degree in economics from the School of Economics of the University of the Philippines Diliman in 1986. She then went to obtain her Master's Degree in business administration at San Beda College prior to studying Law at University of Nueva Caceres, graduating in 1992.
Early career
Inspired by the People Power Revolution after graduating from UP Diliman, Gerona chose to temporarily forego law studies and instead decided to work as a researcher for the Bicol River Basin Development Program (BRBDP), a government agency tasked with integrated area development planning in the three provinces of the Bicol region. Here she met then-Program Director Jesse Robredo, who would eventually become her husband.
After passing the bar exam in 1996, Robredo served in the Public Attorney's Office, a role in which she often took up the defense for cases pursued by her husband, who by then had become Mayor of Naga.
From 1998 to 2008, Robredo became the coordinator of Sentro ng Alternatibong Lingap Panligan (SALIGAN), a Naga-based alternative legal support group. SALIGAN's work aimed to encourage young legal professionals to take on leadership roles, and involved visiting distant rural communities to provide legal services to residents who would otherwise have little or no access to such services, as well as conducting legal advocacy by proposing amendments and new laws based on the needs of these marginalized communities. Later, the group's focus shifted to include helping rural women to acquire capital in order to become competitive markets.
In addition, she founded the Lakas ng Kababaihan ng Naga Federation, an organization that provides training and livelihood opportunities for women, in 1989.
In 2012, Robredo was named the chairperson of the Liberal Party in Camarines Sur.
Congressional career
She ran in Camarines Sur's 3rd congressional district during the Philippine general elections of 2013. On May 16, 2013 she was proclaimed winner, beating Nelly Favis-Villafuerte (of Nationalist People's Coalition/United Nationalist Alliance), wife of former Congressman Luis Villafuerte and member of the politically powerful Villafuerte dynasty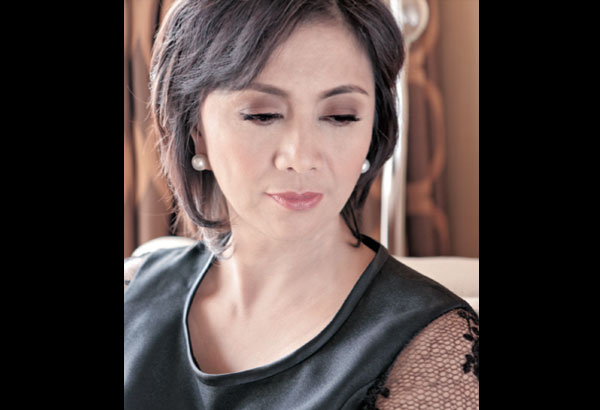 During her term in congress, Robredo was the vice chairman of the House committees on good governance, public accountibility, and revision of laws, and a member of 11 other house panels. She was known for being a strong advocate of the Freedom of Information Act, was a strong supporter of the Bangsamoro Basic Law.
Participatory governance and transparency were major thrusts of Robredo's legislative agenda. The first law Robredo authored in congress was the Full Disclosure Policy Bill (HB 19), which would have mandated all government agencies and their sub-units and projects to disclose their budget and financial transactions in a conspicuous manner "without any requests from the public." Concerned that the marginalized sector should not be denied access to government frontline services and public meetings based on their attire, she sponsored the Open Door Policy Act (House Bill No. 6286), which prohibits government offices and agencies from implementing strict dress codes.
Robredo also authored the People Empowerment Bill (HB 4911), which sought to allow more participation from Filipinos in decision and policy-making, and the Participatory Budget Process Bill (HB 3905) which sought to increase participation in budget-related decisions in government projects by locals. She also wrote the Comprehensive Anti-Discrimination Bill (HB 3432) to prohibit discrimination on the basis of ethnicity, race, religion or belief, sex, gender, sexual orientation, gender identity and expressions, language, disability, HIV status, etc.
To promote transparency in the taxation process, she sponsored the house version (House Bill 05831) of what would eventually become Republic Act RA10708, the Tax Incentives Management and Transparency Act of 2009 (TIMTA).
Concerned about corruption in agrarian reform, Robredo co-authored House Bill 5841, which would have created an Agrarian Reform Commission that will focus on investigating violations against the Comprehensive Agrarian Reform Program (CARP).
Other major legislation co-authored by Robredo include the Anti-Dynasty Bill and the Healthy Beverage Options Act (House Bill 4021).
Legislative portfolio
As a member of the 16th Congress, Robredo was one of the principal authors of the house version of "The Tax Incentives Management and Transparency Act (TIMTA)" (Republic Act RA10708, House Bill 05831) which was enacted on December 9, 2015. She also co-authored the house version of the following laws: the "National Children's Month Act," Republic Act RA10661 (HB01641) enacted on May 29, 2015, declaring the celebration of the national children's month on November of every year; the "Charter of the Quezon City Development Authority," Republic Act RA10646 (HB03899), lapsed into law on November 8, 2014; the "Open High School System Act," Republic Act RA10665 (HB04085) enacted on July 9, 2015, establishing and appropriating funds for the open high school system; Republic Act RA10638 (HB04089), extending the corporate life of the Philippine National Railways for another 50 years, enacted on June 16, 2014; Republic Act RA10707 (HB04147), amending the "Probation Law of 1976" enacted on November 26, 2015, rationalizing and strengthening the probation system; the "Graphic Health Warnings Law," Republic Act RA10643 (HB04590), enacted on November 15, 2014, prescribing the printing of graphic health warnings on tobacco products; Republic Act RA10655 (HB05280), decriminalizing premature remarriages, enacted on March 13, 2015; and the "Sangguniang Kabataan Reform Act.of 2015," Republic Act RA10742 (HB06043), enacted on January 15, 2016.
In addition, Robredo was one of many co-authors of the National Budgets for the years 2014 (RA10633, HB02630, enacted on December 20, 2013), 2015 (RA10651, HB04968, enacted on December 23, 2014), and 2016 (RA10717, HB06132, enacted on December 22, 2015).
Robredo was also a key supporter of: HB 4911: People Empowerment Bill to create a partnership between local governments and civil society through the establishment of a people's council in every local government unit. This act also prescribes the powers and functions of the said council; HB 3432: Comprehensive Anti-Discrimination to prohibit discrimination on the basis of ethnicity, race, religion or belief, sex, gender, sexual orientation, gender identity and expressions, language, disability, HIV status, and other status, and will provide penalties for it; HB 4021: Healthy Beverage Options to regulate the availability of beverages to children in schools and for other purposes; HB 19: Full Disclosure Policy to require the full disclosure of all information on fiscal management from all national government departments, bureaus, agencies and other instrumentalities, including government-owned or controlled corporation, and their subsidiaries and local governments. This act will also provide penalties for violations of the said requirement; HB 3905: Participatory Budget Process to institutionalize citizens' participation in the budget process and for other processes; and HB 3237: Freedom of Information to strengthen the right of citizens to information held by the government.
Vice presidency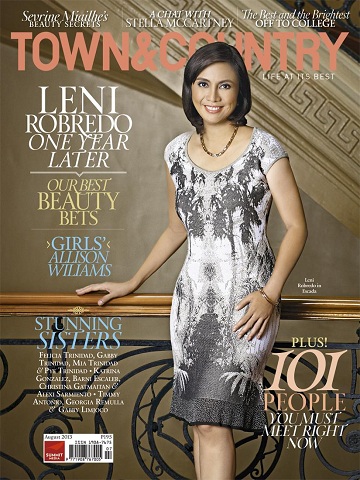 On October 5, 2015, after her three daughters set aside their initial objections, Robredo announced that she would run for the post of Vice President of the Philippines under the Liberal Party in the 2016 election, as the running mate of presidential candidate Mar Roxas. Robredo won the election with 14,418,817 votes or 35.11 percent of the votes, narrowly defeating closest rival Senator Bongbong Marcos by 263,473 votes or by 0.64 percent.
Robredo was sworn in as Vice President of the Philippines on June 30, 2016 at the Quezon City Reception House, of which Robredo uses as her office.
Robredo first met President Rodrigo Duterte personally at the Armed Forces of the Philippines change-of-command ceremonies at Camp Aguinaldo on July 1, 2016, a day after their inauguration. She later paid a courtesy call on him at the Malacañang Palace on July 4, their first formal meeting. On July 7, Duterte called Robredo during a press conference to offer her the Cabinet position of being the head of the Housing and Urban Development Coordinating Council, which Robredo accepted.
Robredo is the third Vice President to head the government agency focused on housing programs, following her immediate predecessors Noli de Castro and Jejomar Binay. Duterte earlier said that he did not want to appoint a Cabinet position to Robredo due to his unfamiliarity with her and his friendship with Bongbong Marcos.
In September 2016, after the onslaught of Typhoon Ferdie in Batanes, Robredo visited the island in which she offered aid and brought emergency shelter assistance to the people. In the same month Leni Robredo met with Catholic Bishops' Conference of the Philippines (CBCP) president Lingayen-Dagupan Archbishop Socrates B. Villegas to discuss drug rehabilitation programs.
In October 2016, international aid agencies have thrown their full support behind the antipoverty program of Vice President Leni Robredo, joining a summit scheduled on the same month where they will partner with the country's poorest local government units. The summit known as Partnerships Against Poverty Summit will be held on Oct. 10 is a product of her twice-weekly visits to the poorest of the poor local government units (LGUs) in her first 100 days as Vice President. Some of the participants such as UN Children's Fund, World Food Program, the UN Development Program, the EU, the World Bank and the Asian Development Bank will help in "research, knowledge sharing, technical assistance, small grants for capacity building and the like," said Georgina Hernandez, head of the OVP's Anti-Poverty and Advocacies Programs. Following the onslaught of Super Typhoon Lawin, Robredo visited Cagayan and met with Cagayan Governor Manuel Mamba and local disaster officials to inquire about the damage, which will be the basis for the kind of assistance her office will provide.
On December 4, 2016, Robredo was informed by Cabinet Secretary Leoncio Evasco Jr. "to desist from attending all Cabinet meetings starting December 5," which prompted her to release a statement tendering her resignation as the chairwoman of the Housing and Urban Development Coordinating Council, effective the following day.
---
CONCLUSION:
Personal life
Leni is known for her simple and down-to-earth lifestyle. Leni was married to Jesse Robredo, whom she met while working at the Bicol River Basin Development Program, from 1987 until his death from a plane crash in 2012. The couple had three daughters: Jessica Marie, Janine Patricia, and Jillian Therese. Their eldest daughter, Jessica, was an executive assistant at the Office of Civil Defense, while their second eldest, Patricia, was a UAAP basketball sideline reporter for National University.
Honors and recognition
Robredo was featured in an episode of ABS-CBN's drama anthology Maalaala Mo Kaya on February 6, 2016, three days before the official campaign period for national candidates in the 2016 elections. Dimples Romana starred the role of Robredo, but Kaye Abad was portrayed in 2013.
On August 1, 2016, Robredo was awarded as the Honorary Outstanding Woman Award of the Year 2016 by the Thailand government, coinciding with the Thailand's Women's Day. The recognition was given to Robredo, citing her works and advocacies for women's empowerment and pushing for gender equality.
On August 23, 2016, Robredo was awarded as the "Most Influential Filipina Woman of the World" by Filipina Women's Network (FWN), a non-government organization.
---